Ditt beste hundekjørerminne:
Hugging my team at the finish line of Femund 600 and seeing them all stood on their feet, leaning into their harnesses, eating all their food, happy, tails waging and still eager to go.
Sponsorer:
Huge thank you to:
MAD Husky Tours AS
Memory of Gaye Ogden
ManMat
Langdistanse erfaringer
Løp/ år/ plassering - inklusive alle gangene du har fullført Finnmarksløpet:
2015: Gruvelopet 160km 11th,
2014: Femund 600km 25th, Gruvelopet 160km 7th, Gausdal 200km 22nd
2013: Finnmark 500km 32nd, Femund 400km 69th, Gausdal 200km 22nd
2012: Polarhund 100km 11th, 2011 LGO
Hvorfor langdistanse / Finnmarksløpet:
Spending time with my dogs, exploring the mountains, the love of adventure and adrenaline, physical and mental challenges, working and competing as a team.
Målsettinger og strategi for årets løp:
Work hard and have fun as a team and finish the race.
Ledere i spannet/ navn/ alder:
24 dogs in training, all are special! Half are experienced, half are rookies: Derby, Artist, Daim, Casper, Toivo, Tavra, Houdini, Nortug, Mac, Army, Ozzy, Colvil, Sarek, Sioux, Baker, Eddie, Tenzing, Summit, Tuca, Kojak, Playboy, Polar, Arctic, North.
Lokalaviser:
BBC, Andover Advertiser, This is Hampshire, Southern Echo, Arbeidets Rett
Hobbyer:
Dogsledding, Mountain Climbing, Skiing, Kayaking, Wilderness Camping, Free Diving, Photography & Writing.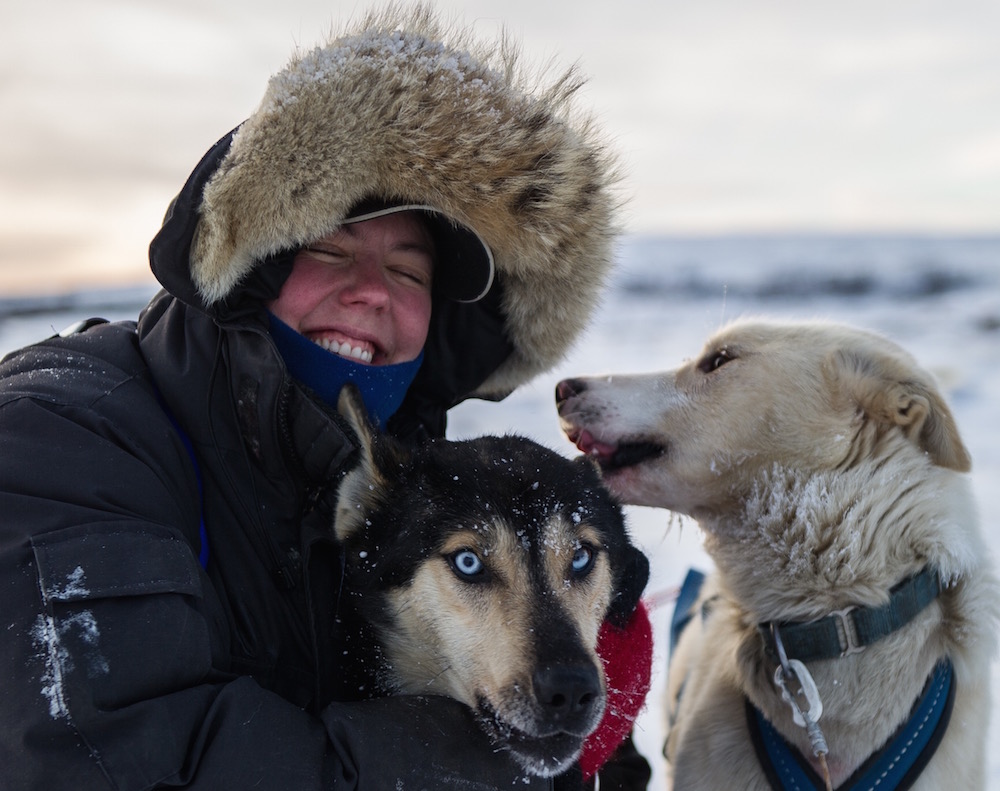 Familiemedlemmer:
My dogs, Nigel, Ann, Bruce, Barry, Darren & Ella
Land: Great Britain
Telefon: +4790402422
Hjemmeside: www.madhuskytours.com
Yrke: Musher, Expedition Guide, Journalist
Trekkhundklubb: TeamGB BSSF, Femund Trekkhundklubb
Kennel navn: MAD Husky Tours
Ant. hunder: 40